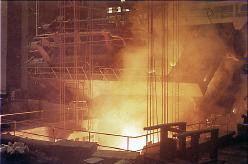 Mold, high-tech tooling for
Carbon composites
Aluminum superplastic
Titanium
Pechiney developed Geopolymer refractory materials for safe casting of corrosive aluminum/lithium (Al/Li) alloys in liquid state. Source: Pechiney patent
Since 1986, the French aeronautic company Dassault Aviation is using geopolymer mold and tooling in the development of the Rafale fighter plane.
source: Dassault Aviation public research report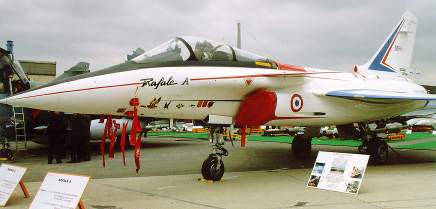 In addition, we made for Northtrop Aviation a geopolymer composite tooling prototype (self-heated carbon/SiC/Geopolymite composite) used in the fabrication of carbon/APC2 composite designed for a new US Airforce bomber.
More than a hundred tooling and items has been delivered for aeronautic applications (Airbus) and SPF Aluminum processing. Sources: various annual reports, patents, technical papers.
In the recently updated book Geopolymer Chemistry & Applications these applications are outlined in Chapter 20. You may also go to the Geopolymer Library and download several papers.